CAREGIVING WITH CONFIDENCE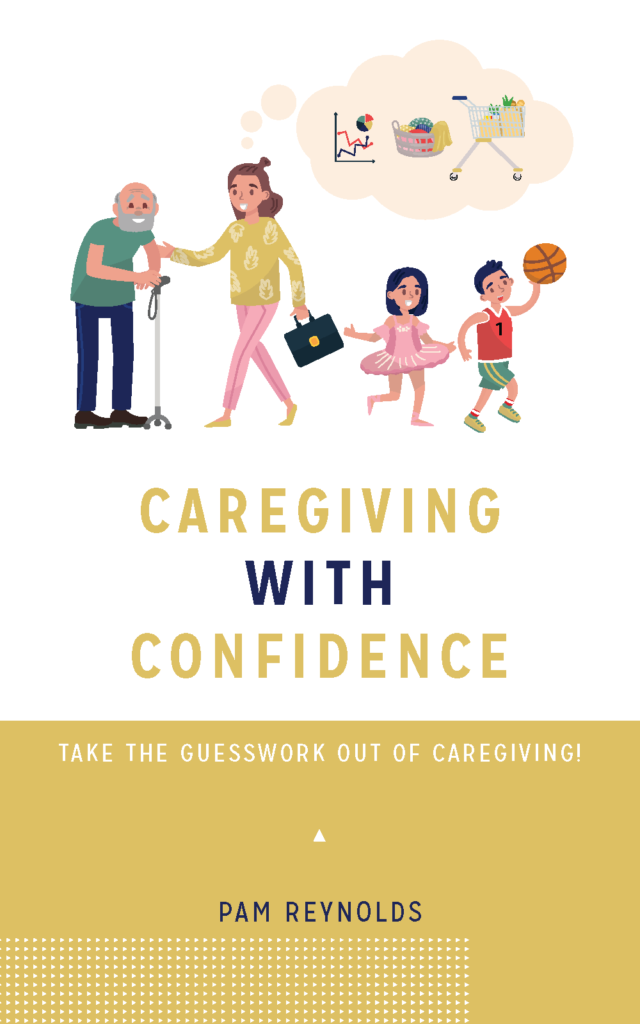 Welcome to the world of caregiving. Dive in, the water is . . . well, it's choppy and freezing and you can't see land in any direction! While each caregiving journey is unique, there is one certainty– you will face unfamiliar tasks and situations, and no training manual comes with it. Most older adults are grossly underprepared for the challenges of aging, and that is the crux of the problem their caregivers face. They find themselves thrown into a sea of confusion– trying desperately to decipher what care options are available and how to access the resources and tools they need. Caregiving with Confidence takes the GUESSwork out of caregiving, to prepare you for a better caregiving experience. The author draws upon her extensive experience with both personal and professional caregiving to provide useful insight into navigating the complex maze of caregiving. She outlines clear, practical guidance on the most complex aspects of caregiving in five easy to understand categories: advocacy, medical, environmental, social and financial. Whether you are just embarking on your caregiving journey or have years of experience, there is something in this book for you!
About the Author
Pam Reynolds is a passionate advocate for older adults. She experienced the trying difficulties of family caregiving for her ailing grandmother as a teenager. Inspired by this, at a very young age Pam felt a strong pull to make a difference in the lives of older adults and their caregivers. She dedicated herself to this cause by working and educating herself in the field of elder care. She is a Certified Aging Life Care Manager, Certified Professional Gerontologist, and Certified Dementia Practitioner. She has a diverse vocational background that includes assisted living facility and nursing home management, as well as owning a company that helped people age in place at home. Finding herself frequently meeting with families in crisis is what gave her the idea to write this book. After selling her home care company in 2019, her passion for helping older adults and their caregivers led her into the estate planning and elder law field. There she encountered even more people who had fallen victim to the common pitfalls associated with aging. Even more frustrating for her was to know that in many cases, the crises could have easily been avoided with proper education and preparation. Considering this, Pam knew this book could wait no longer! Originally from the Winchester Virginia area, Pam now lives in Ashburn Virginia with her husband Josh, who runs a local Civil Engineering office, and her two rambunctious boys, Cooper (age 6) and Corbin (age 5). They keep her running between brazilian jiu-jitsu (Pam is also a student), taekwondo, swimming, church group activities and more– there is never a dull moment!